Cyberattack

Account Takeover

Data Breach

Ransomware

Brand Attack
We predict future threats. Block them before they attack you.

The ultimate add-on to your security stack
PowerUp your posture with predictions. Identify attacks before they begin. Inhibit internal or external malicious activity saving you from dealing with nasty remediation.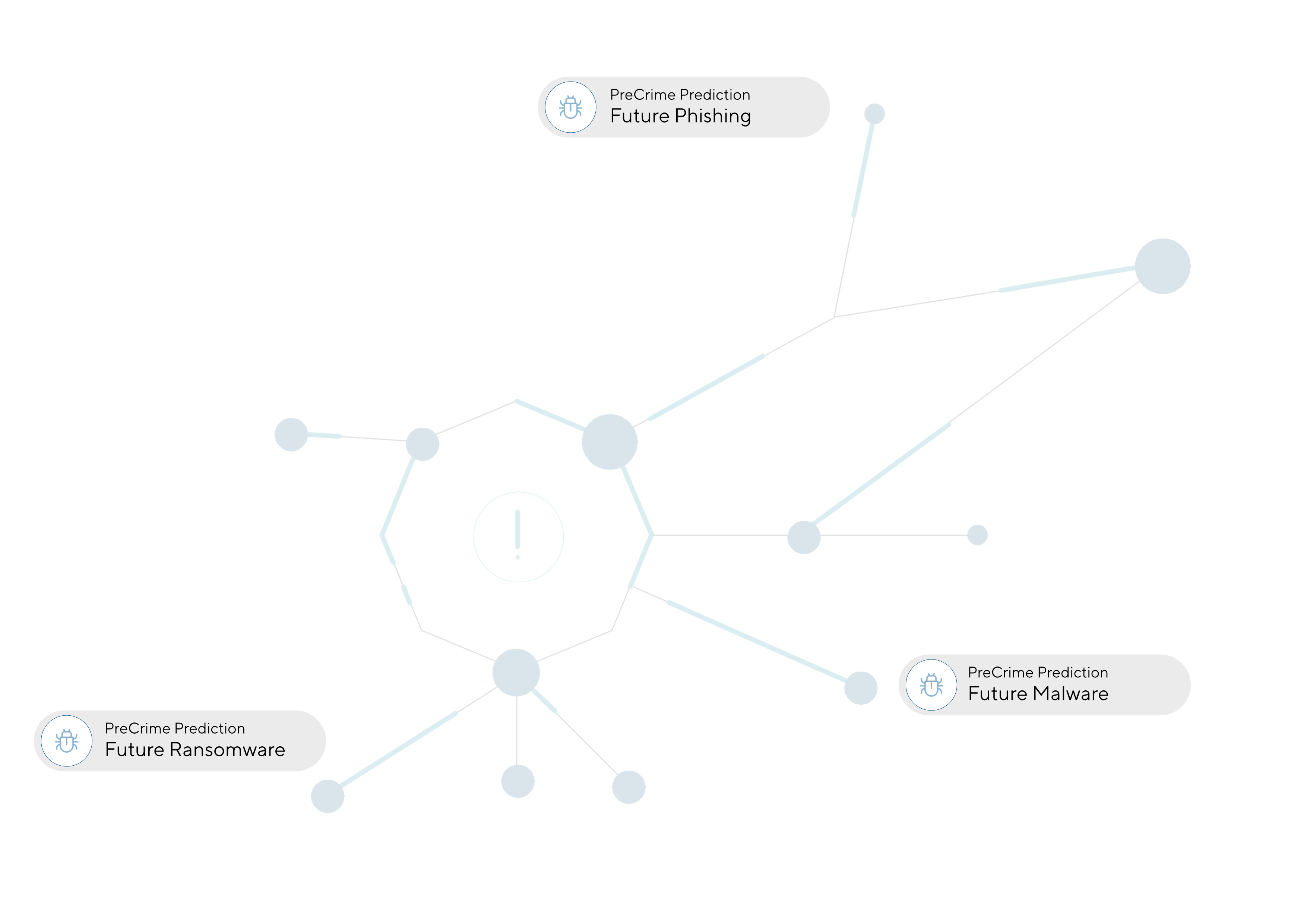 Attackers are hiding in brands, stop them!
Identify malicious use of your brand before any victim is made. Our countermeasures will inhibit and arrest malicious activity, saving your brand reputation and protecting its value.
A predictive intelligence service
We are not another tool, we are a solution
Easy to plug, augment your security existing posture with predictive cybersecurity. Accepting that the only defense is good detection, is accepting to be forever a victim.
Be the hero, don't wait, act.
is what cybercrime costs U.S business every year with only 43% of them feeling prepared to face an attack.
Industry leaders validate us



Our team of experts are ready to answer them.